Release Notes September 2022
Our latest releases include significant improvements to the user experience of our email and contacts migration flow, as well as bug fixes. Read on to find out what's new in September.
📣 What's new?
Out with the old, in with the new: updated email and contacts migration portal
This summer, we launched our new StartMail Migration Portal in beta – a tool which lets you import up to 10GB of emails and contacts from any email provider and makes switching to StartMail's private email service a whole lot easier. Following a successful beta testing phase, and after receiving valuable feedback from our customers, we have now made significant improvements to the user experience of our migration portal.
A sneak peek at the improvements:
1.) Your migration experience starts within the StartMail webmail environment under Settings --> Migration. We have upgraded the view from one page to a flow that automates significant steps within the migration process, such as generating an access code.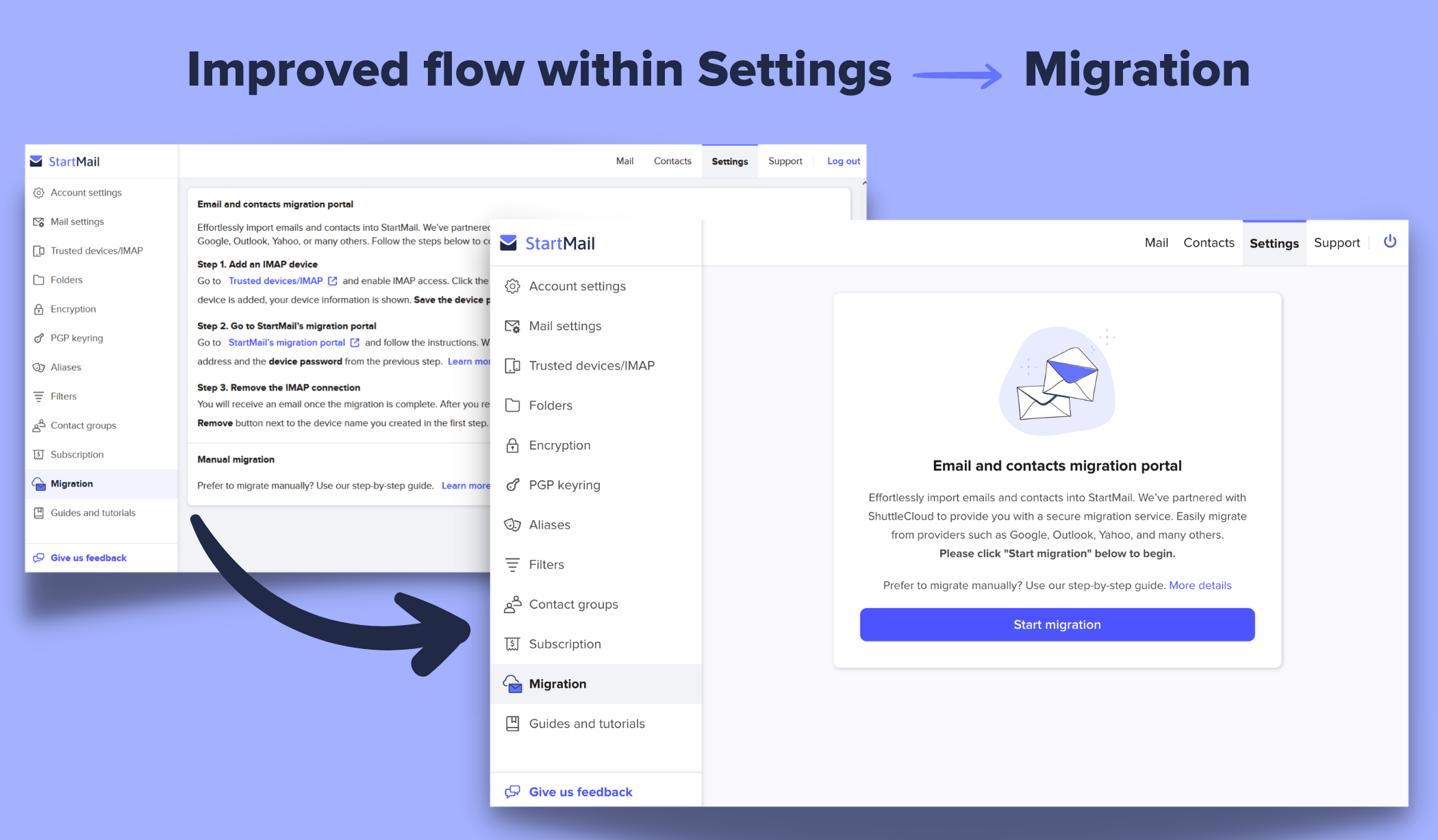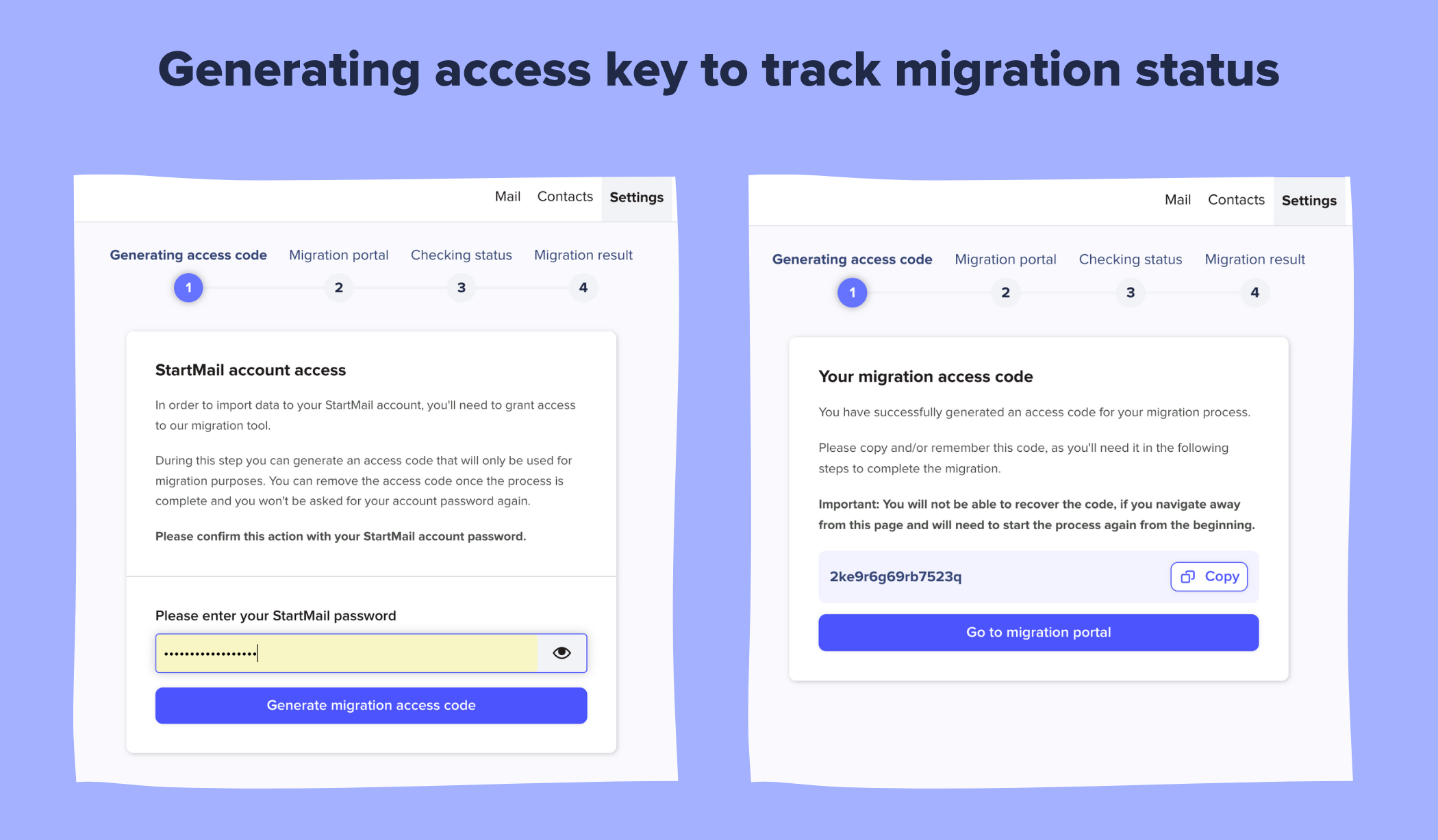 2.) If you have a lot of files to transfer, the migration process might take several hours. Within this new migration flow, it is now possible to check the status of your migration within StartMail's webmail environment.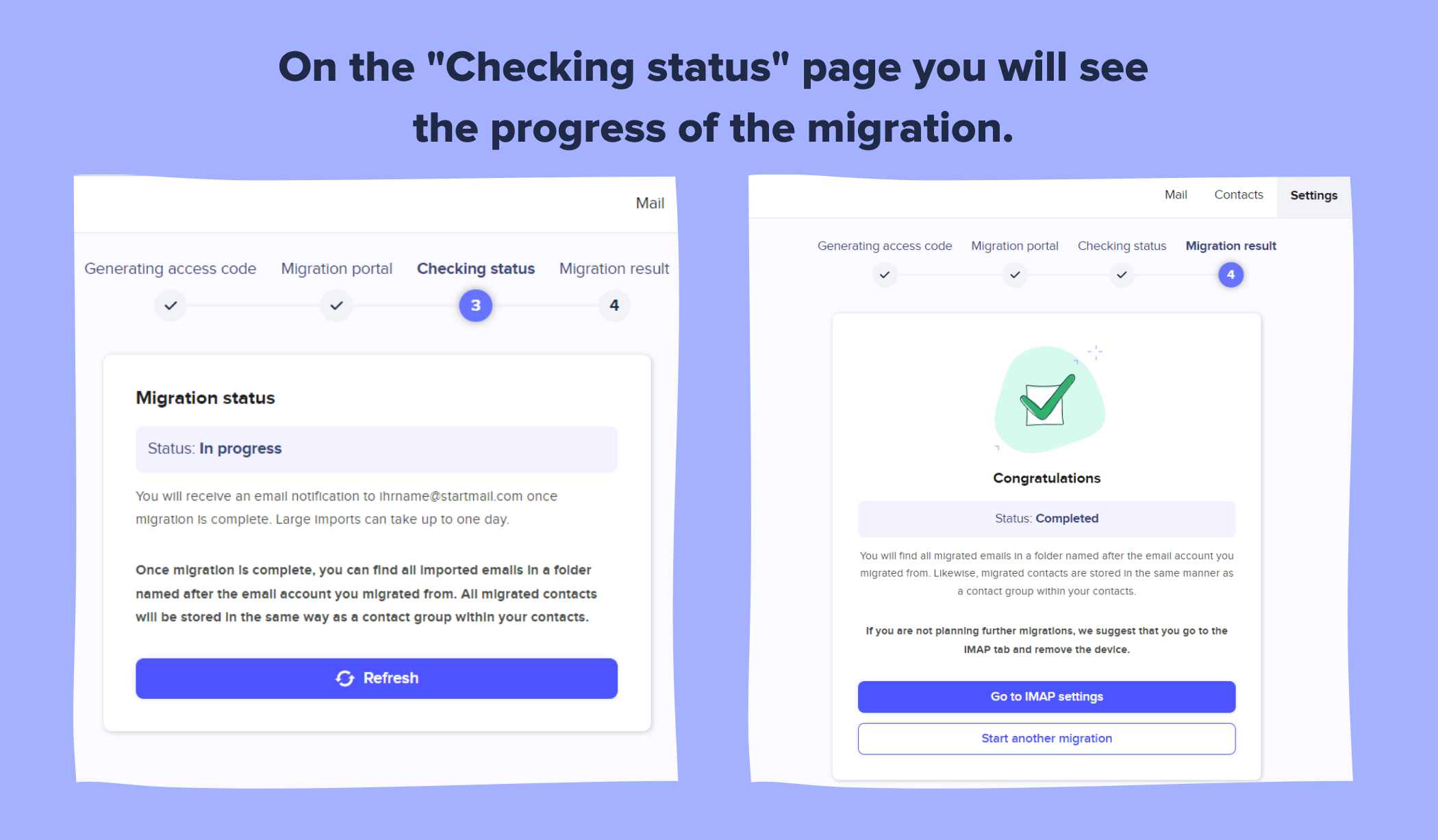 🐛 Bug Fixes
Improved sorting for contact groups
Increase clickable area around check boxes when selecting messages
🚀 What's next?
Monthly payments

: we are working on offering a monthly payment solution to new StartMail customers





Group subscriptions:

we are working on the option to add sub-accounts to your existing StartMail subscription. This means that you can add and invite family or team members to StartMail at a discounted rate. They will receive their own account inbox, while the account owner will be in charge of managing the subscription and payments.



Migration portal:

our partner Shuttlecloud will be releasing an update that allows customers to enable email forwarding for 30 days after the migration to StartMail.
If you have questions about any of these updates, please contact our Support team via support@startmail.com!