Release Notes October 2022
This month, we're very excited to share an update to our subscription options for new customers. Read on to find out what else is new in October.
📣 What's new?
Introducing monthly payments
Up until now, we only offered annual subscription plans to our customers. After taking into account our customer feedback, we're thrilled to announce that we can now offer the option to subscribe to a monthly billing plan! Check out our pricing page to toggle between monthly and annual subscriptions.
Note: Monthly payment is currently only available to new StartMail customers.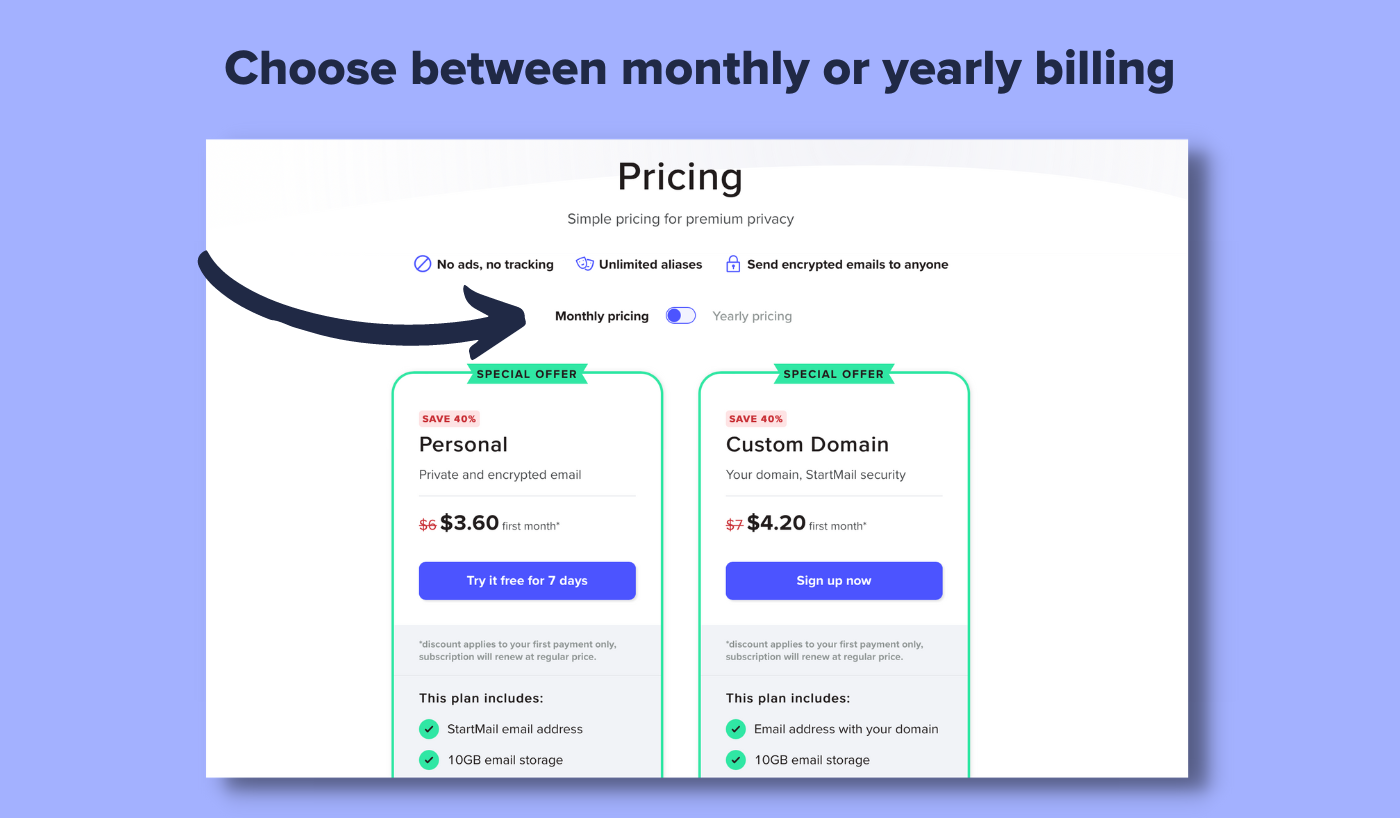 Easy email forwarding after migrating to your new StartMail account
Our partner Shuttlecloud has released an update that allows customers to enable email forwarding for 30 days after their migration to StartMail. This makes switching to your new email provider so much easier.
🐛 Bug Fixes
Setup guide stays collapsed
It was brought to our attention that the set-up guide in our webmail environment was causing issues by expanding when users were navigating between pages. This occurred when the guide had previously been collapsed and not closed properly. This issue has now been fixed.
🚀 What's next?
Group subscriptions
We are in the final stages of developing the option to add sub-accounts to your existing StartMail subscription. This enables our customers to add and invite family or team members to StartMail at a discounted rate. Sub-accounts will receive their own private email inbox, while the account owner will be in charge of managing the subscription, including payments. Group subscriptions will be launched in November.
If you have questions about any of these updates, please contact our Support team via support@startmail.com!