Release Notes November 2022
This month, we're introducing Group Subscriptions, so that you can start sharing the freedom of email privacy with your family and team members. Read on to find out what else is new in November.
📣 What's new?
Introducing Group Subscriptions!
Ever since we first launched StartMail, we have been on a mission to ensure that as many people as possible can enjoy a secure email experience. That's why, after months of hard work, we're excited to announce the launch of Group Subscriptions!
Group subscriptions enable you to add and invite family or team members to your StartMail subscription at a discounted rate. These sub-accounts receive their own private email inbox, while you as the account owner remain in charge of managing the subscriptions, including payments.
You can find this new feature in your settings under Group Subscriptions or learn more in our dedicated support article.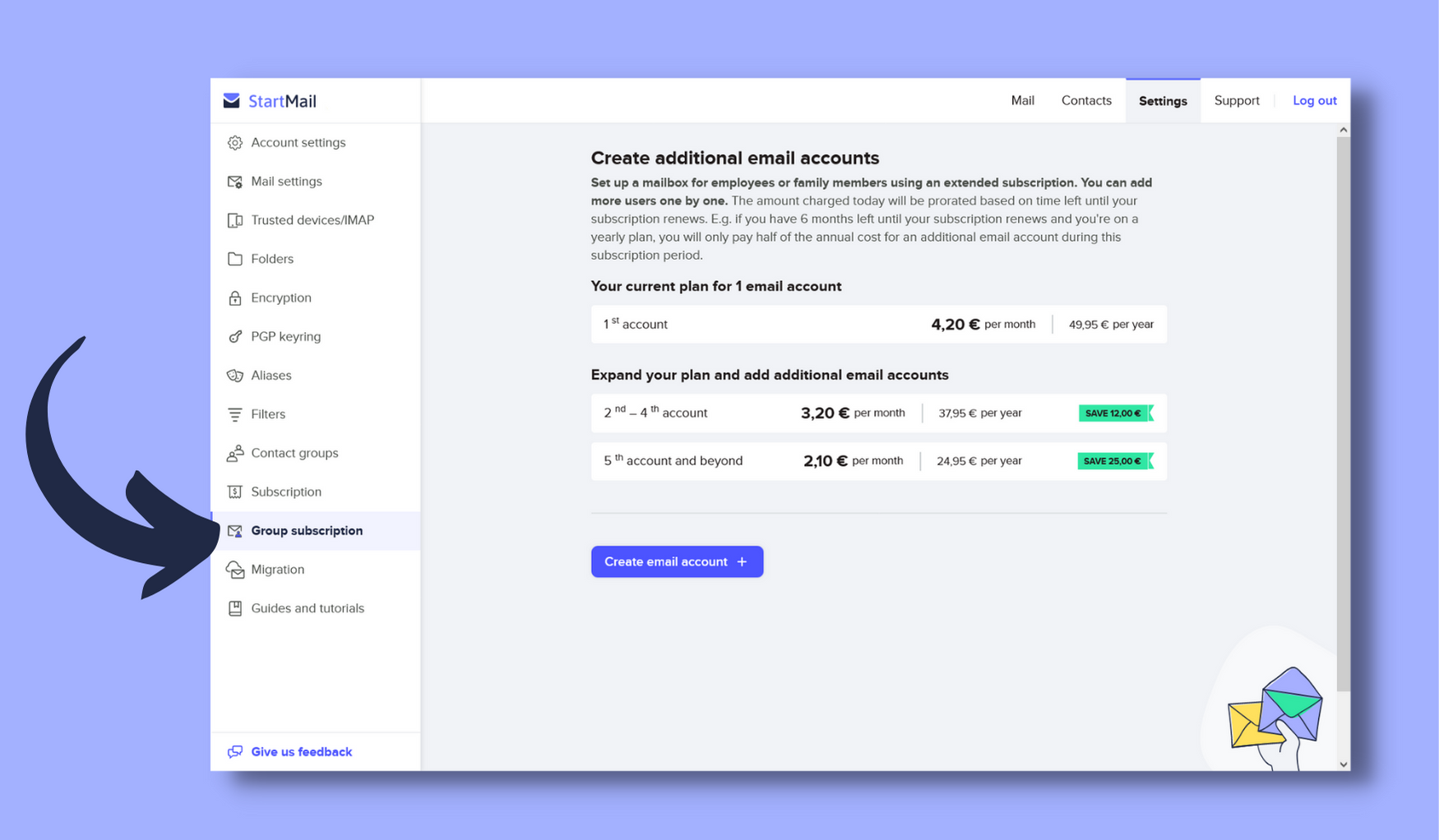 🚀 What's next?
Option to change your billing cycle
Last month, we introduced a monthly payment option for new StartMail subscriptions. Soon, all our customers will be able to switch their billing cycles from monthly to annual payments and vice versa. Note that changes to the billing cycle will only come into effect at the end of your current billing cycle.
Calculator for Group Subscriptions
We're optimizing our calculator, so that you can easily see the cost of adding sub-accounts within your subscription settings.
Update for aliases
We are currently working on improving our alias management feature based on the feedback we've received from you.
We're really looking forward to hearing your feedback on these updates. If you have any questions, please contact our Support team via support@startmail.com!