Release Notes February 2021
Roses are red, StartMail is blue, we don't rhyme very well, but here are the release notes just for you.
📣 
What's New
Reskin
We've been working on a fresh look and feel of our Inbox and will release it in parts. The first part is live and kicking! Experience the new style which takes our encrypted email experience to the next level! Here's a sneak peek!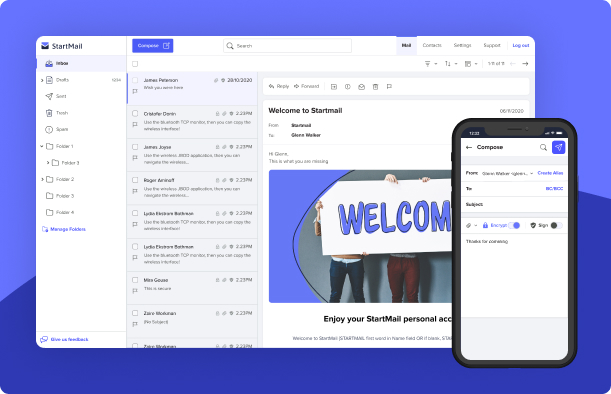 Responsive Design
Enjoy your improved StartMail experience on all screen sizes.
🐛 Bug fixes
vCard Import Improvement
We improved the import of your contacts from other email providers to your StartMail via vCard.
🎁 What is next?
You can expect the last reskin updates in the next couple of weeks. Soon, you'll be able to enjoy an improved experience while composing your messages, managing contacts and settings as well!
Who said encrypted email couldn't be both practical and elegant!