Release Notes August 2020
What's new in StartMail?
As the summer period is coming to an end, we hope you are all doing well!    
We have been working hard at StartMail to continue enhancing our product offering for you. Here you can find an overview of the new features and bug fixes for the month of August.  
📣 New features
Referral Program and webcam covers
For a limited time we are also including webcam covers as part of our referral program. If you would like to receive a webcam cover, here's how it works:
Send an email to webcam@startmail.com.
Include your StartMail email address and your mailing address.
We will send the webcam cover to you.
Your credentials will then be deleted from our system.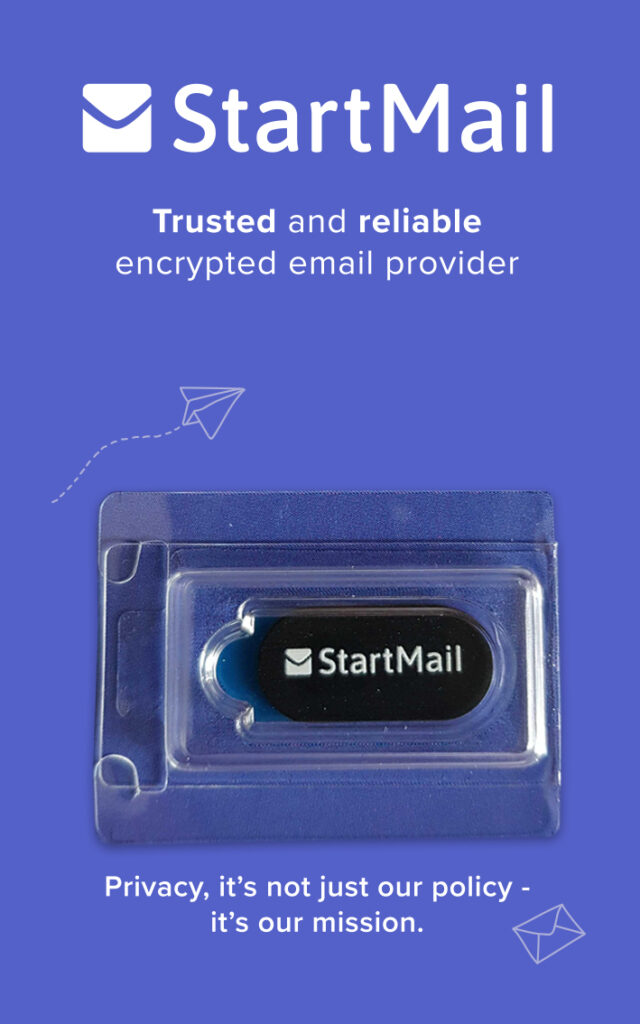 Account Recovery
We have improved the account recovery flow for the New StartMail users which includes:  
An enhanced user experience for account recovery. You can now recover your password via a recovery email address as well as a recovery code.
A built-in validation to prevent you from adding your own StartMail email address or Alias as a recovery email address.  
An overall improved Settings panel for account recovery.
In the Classic StartMail version it was possible to set a recovery email address and recovery code – where only one method could be enabled at a time. We have now built this functionality in the New StartMail version as well. The main difference is that you can now have both a recovery email and recovery code enabled at the same time. In case you forget or lose the details for one method, you can always revert to the other in order to access your account. Security and simplicity combined!   

Please note: This updated recovery process is only available in the New StartMail. If you have entered and confirmed a recovery email we encourage you to generate and save a new StartMail recovery code. Please read our Support Center article for more information.
Password strength indicator
We implemented a password strength indicator to let you know if your password is considered weak when creating or changing one. Weak passwords can be guessable and a potential attacker can brute force their way into an account if the password length is short and simple. We recommend using random strings with special characters. Just be sure to store your password somewhere safely in case you forget!
🐛 Bug fixes
Invalid Captcha Reset
We found that during the account sign-up and recovery method process the Captcha didn't reset if you submitted an invalid form. This resulted in a "bad captcha" error response instead of allowing you to submit the form data again. This has now been fixed.   
🎁 What is next?
Contact management
We will be working on a feature to write an email to multiple contacts and a contact group. It will be also possible to save multiple email addresses for a contact and mark one of them as a primary email address.
Composing an email
We will be enhancing our compose email functionality with a focus on saving draft messages, an improved toolbar and compose view including other fundamental tasks.